Alex Leopold
June 25, 2016
Every once in a while, there comes along an industry-redefining project. The Klipsch Palladium Series is one such mission.
It wasn't done overnight. Heck, it took a full decade for this project to fully actualize itself.
Each and every speaker in the Palladium Series was designed to be utterly flawless from the floorstanding speakers to the subwoofer. These are not ordinary speakers. They are the pinnacle of Klipsch engineering and design.
INNOVATION DOESN'T COME EASY
Ever since the doors of Klipsch opened for business with the introduction of the Klipschorn, the company has strived to be at the forefront of innovation. Of course, this comes with a price.
Much to the delight of the engineers and designers at Klipsch, they were shackled with any sort of budget in mind. The goal was simply to create the best speaker possible in terms of acoustics and design.
Palladium is built on the collective expertise of a global network of partners. From our headquarters in Indianapolis, Indiana, we went to the corners of the Earth in our quest for the perfect speaker Design consultants in Munich and Los Angeles, manufacturing partners in Dongguan and Shenzhen, China and build specialists at our original Klipsch factory in Hope Arkansas, all collaborated on this masterpiece.
Unlike other high-end audio speakers that rely on off-the-shell driver systems, we opted to build every Palladium driver the ground up. Like we said, we didn't just want to make a great line of speakers. We wanted to make the BEST line of speakers.
There were struggles. There were disagreements, but not one can argue with the end result.
It is truly a triumph of passion.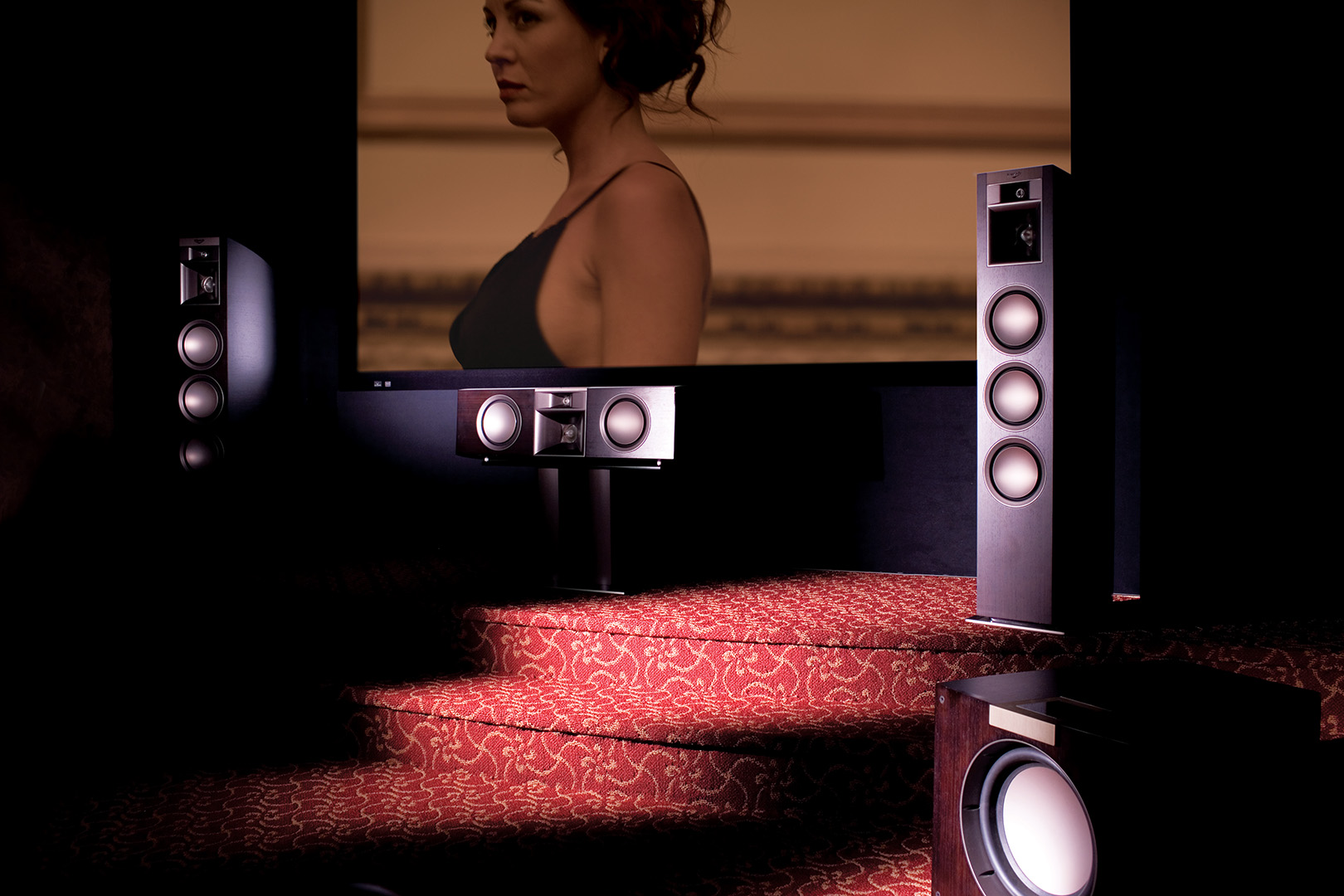 SUPREME PERFORMANCE
The beauty of the Palladium Series isn't just on the outside. An equally stunning acoustics package resides within these oh-so-sexy cabinets.
Unique to the Palladium Series is a carbon-infused, thermoset composite dual-horn configuration. It consists of a proprietary tweeter design, combining a chambered phase plug and Tractrix® Horn for extended high-frequency response; a second 90º by 60º acoustically dampened Tractrix Horn is coupled to the midrange driver, resulting in remarkably precise and detailed performances.
Strategically placed neodymium magnets inside the titanium diaphragm tweeter and midrange are also used to increase efficiency, maintain dynamic range and drive power, detail and emotion.
The Palladium Series floorstanding speakers' sport three low-frequency drivers employing hybrid cone woofers which are powered by a unique three-part neodymium magnet structure with dual stabilizing rings that reduce nonlinear flux. Triple ports further enhance low-distortion bass response.
Stepping down a size in speaker, the Palladium P-17B bookshelf speaker offers superior bass performance with a low-frequency driver that employs a 7-inch hybrid cone woofer, powered by a unique neodymium magnet structure. A single port on the rear of the speaker enhances low-distortion bass response.
If you're looking an immersive home theater experience, look no further than the P-27S surround speakers which employ dual 0.75-inch titanium diaphragm compression drivers mated to 90º by 70º Tractrix horns in our exclusive Wide Dispersion Surround Technology (WDST) provides crystal-clear sonic detail even in listening areas with less than ideal configurations, so the surround sound is pointed at you no matter where you sit.
For each Palladium Series speaker, the woofers' voice coils respond accurately to the smallest signal modulation, yet can also handle the high power of the most demanding soundtracks.
The Palladium P-312W subwoofer employs three 12-inch drivers—one front-firing woofer and dual side-firing passive radiators—and a potent BASH® digital hybrid amplifier. Fitting nicely into a corner, the subwoofer's unique enclosure lets the passive radiators face both walls of the corner for maximum output.
A WORK OF ART
Some of you may think that the design of a speaker doesn't matter. That's cool, but you should probably skip to the next section.
For the Palladium Series, we partnered with BMW Group DesignworksUSA and together we created this masterpiece. It's a signature look that blends classic Klipsch designs with a dramatic, yet clean and contemporary appearance.
The floorstander and bookshelf speakers' "boat-tail" enclosure hints at the power and performance inside, while maintaining a high degree of sophistication and beauty.
Next to its unique shape, the most striking visual statement is the exotic zebra-grain Linia veneer that's available in three different finishes: natural, merlot and espresso. The horizontal linear grain and absence of visible fasteners allows Palladium series speakers to elegantly complement your furniture and décor.
Featuring no parallel walls and an extensive internal bracing system, each Palladium speaker's side panels combine with an angled top panel and a steel-reinforced front baffle to ensure minimal cabinet resonance and maximum acoustic performance. But rest assured, there's plenty of style to go with all that substance.
The P-27C center channel speaker delivers dialogue as flawlessly as any leading actor. And just like a leading actor, the P-27C looks the part with signature Palladium design cues.
These speakers are also thoughtfully designed for the spaces they will belong in. Featuring a dark smoked nickel satin finish and zebra-grain end caps, the P-27S surround sound speaker offers a slim profile and an even slimmer chance of going unnoticed. It's meant to be out of the way but not out of mind.
Of course, a true home theater system isn't simply composed of just floorstanders, bookshelf, center channel and surround speakers, so even the P-312W subwoofer was design as a true masterpiece. Subwoofers need not be boring black boxes.
This is what luxury looks like.
HANDMADE TO PERFECTION
With all of the effort our engineers and designers went through to make this product a reality, the end product has to measure up to the lofty promises we make about the Palladium Series.
We're going to be straight up with you. Palladium speakers are extremely difficult to make. The end product is effortless and gorgeous in its design and sound, but the process is nothing but.
We offer our endless thanks to the blood, sweat and tears of our speaker artisans who have made this project a reality.
Go ahead. Delight your ears and eyes.
Psst! You are invited to the Klipsch Palladium PRIVATE SALE: http://www.klipsch.com/palladium-sale